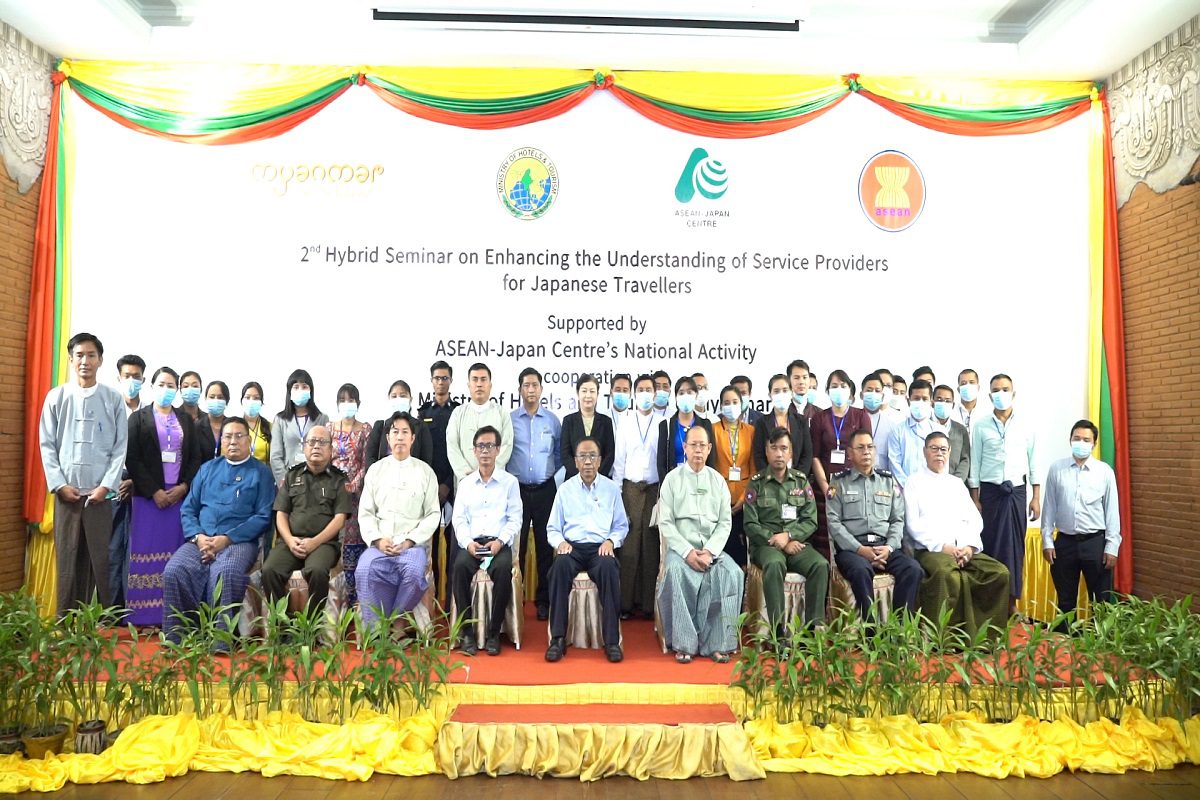 MoHT Union Minister attends 2nd Hybrid Seminar on Enhancing Understanding of Service Providers for Japanese Travellers, opening ceremony of World Tourism Conference 2022 online
THE Ministry of Hotels and Tourism launched the second Hybrid Seminar on Enhancing the Understanding of Service Providers for Japanese Travellers in Bagan yesterday. The seminar is part of the implementation of the National Activity Project-2022 by the ministry supported by the ASEAN-Japan Centre.
Speaking at the seminar, Union Minister Dr Htay Aung said the tourism industry resumes as the country could control the COVID-19 disease significantly and the event is held for the service providers for Japanese travellers in collaboration with    ASEAN-Japan Centre.
In 2019, about 20 million Japanese travellers visited foreign countries and of them, 5.6 million visited ASEAN countries and Myanmar hosted about 100,000 Japanese tourists. Therefore, they play a key role in Myanmar's market.
The Union minister also highlighted the intention of the seminar to provide better services to Japanese travellers via mutual relations between Myanmar and Japan.
Then, Secretary-General Dr Kunihiko Hirabayashi of the ASEAN-Japan Centre delivered an opening speech and officials of the centre and experts from Japanese tourism agencies discussed their respective subjects.
At noon, the Union minister virtually joined the opening ceremony of the World Tourism Conference 2022 organized by the World Travel and Tourism Council (WTTC) in Riyadh of Saudi Arabia.
Then, the ministers of Tourism and Investment of Saudi Arabia, the general secretary of the World Tourism Organization, hotel and tourism businesspersons, officials of airlines and experts and respective ministers of ministries concerned of Saudi Arabia participated in discussions on different topics. — MNA
Source From: The Global New Light of Myanmar