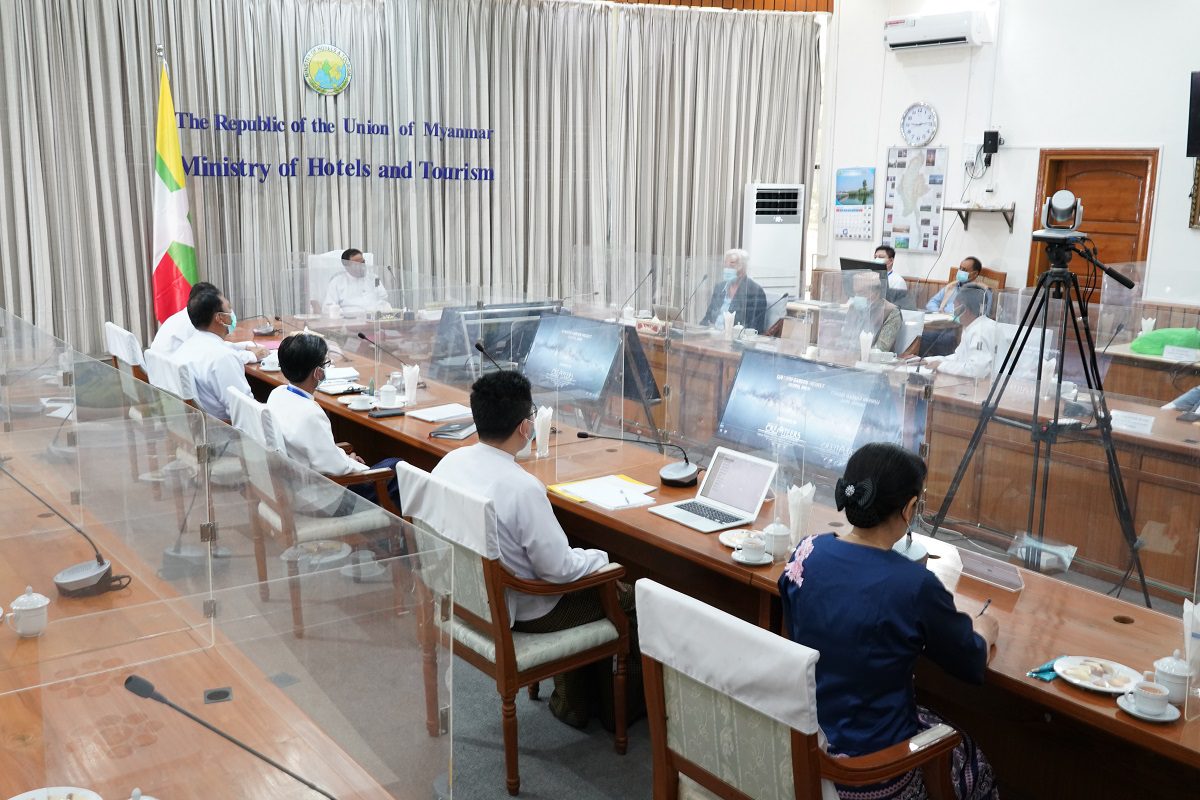 MoHT Union Minister meets Lumbini Garden Foundation delegation
THE delegation led by Chairman Mr Jose Maunel Vilanova Aleman of the Lumbini Garden Foundation based in Spain called on Union Minister Dr Htay Aung of the Ministry of Hotels and Tourism concerning the Great Maha Karuna Project to be carried out in Spain in a bid to develop Buddhist-based Asian-European tourism. It was held at the Directorate of Hotels and Tourism in Nay Pyi Taw at 9 am yesterday.
At the meeting, Lumbini Garden Foundation Chair Mr Jose Maunel Vilanova Aleman discussed constructing pagodas, stupas and religious buildings from Buddhism countries such as Nepal, Sri Lanka, Myanmar, Bhutan, and Thailand including the world's largest 47-meter-high Buddha Image in Caceres of Spain.
The LGF chairperson stressed the need for collaboration efforts since Myanmar plays an important role in the successful implementation of the project.
Afterwards, the Union minister urged the LGF chair to share his personal experiences when he arrives back in Spain after seeing the actual situation of the country during his visit to Myanmar. The ministry would continue its efforts to cooperate in the propagation of Buddhism, tourism development and the strengthening of friendly relations, the Union minister added. — MNA
Source From: The Global New Light of Myanmar