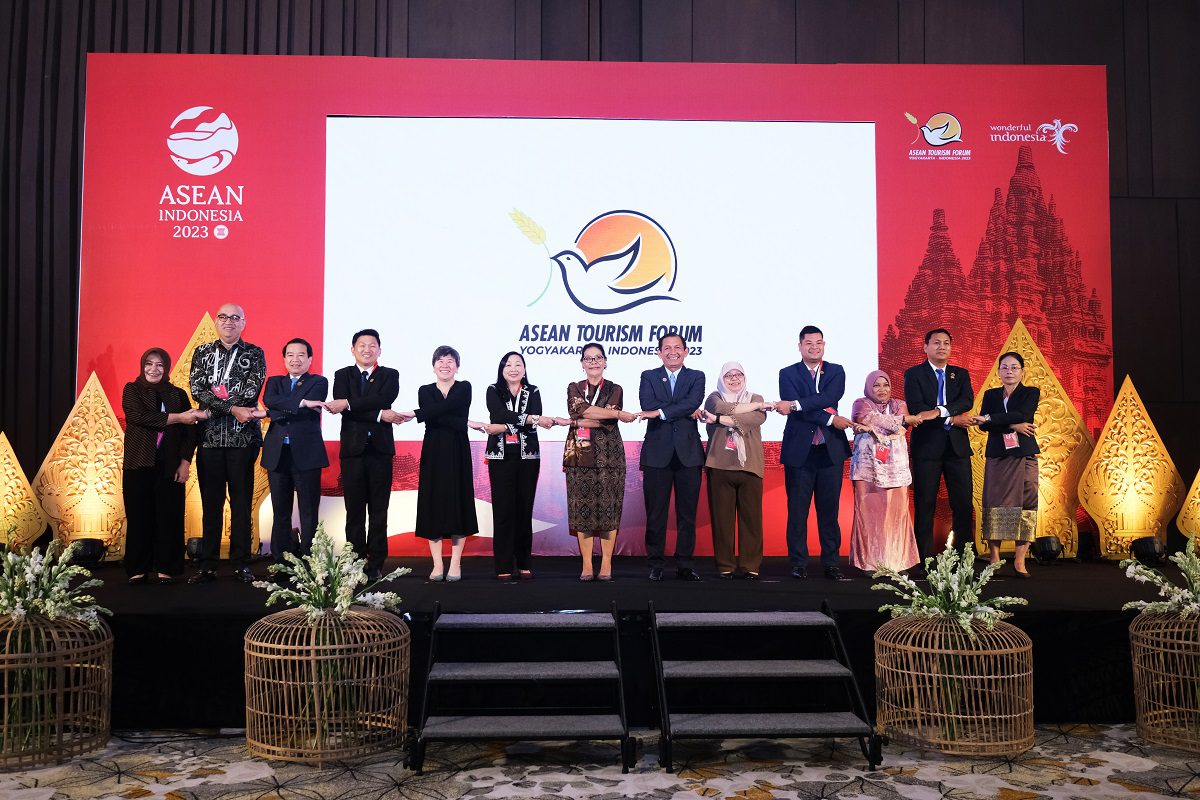 Myanmar delegation attends 57th ASEAN Tourism Authority Meeting and Related Meetings
IN connection with the ASEAN Tourism Forum-2023, Indonesia hosted the ASEAN Tourism Authority Meeting and Related Meetings on 2 and 3 February at the Marriot Hotel in Jakarta.
Leaders of tourism authorities, delegates from China, Japan, Korea, India and the Russian Federation, delegates from the ASEAN-China Centre, ASEA-Japan Centre, ASEAN-Korea Centre and representatives from the ASEAN Secretariat, and a Myanmar delegation led by Head of Myanmar Tourism Authority, Director General of the Hotels and Tourism Directorate of the Ministry of Hotels and Tourism U Maung Maung Kyaw attended the event.
The Myanmar delegation attended the 57th ASEAN Tourism Authority meeting on 2 February and also joined the 42nd ASEAN+3 (China, Japan and Korea) Tourism Authority meeting, the 29th ASEAN + India Tourism Group Meetings and the 13th ASEAN + Russia Tourism Coordination Meetings on 3 February.
In these meetings, according to the ASEAN Tourism Strategic Plan (2016-2025), the development of human resources in the ASEAN region, information sharing, promotion of tourism, people-to-people communication,  restoration of tourism in the ASEAN region were discussed.
In order to ensure the recovery of safe and quality tourism activities, the respective leading countries negotiated accomplishments in 2022 and future plans for 2023.
Officials shared good experiences and information in the safe and secure restoration of regional tourism industries according to tourism cooperation frameworks with ASEAN-China Centre, ASEAN-Japan Centre, ASEAN-Korea Centre, ASEAN+China-Japan-Korea, ASEAN+India, and ASEAN+Russian Federation.
They discussed and coordinated the processes of cooperation in the market promotion and the sustainable development of tourism, and human resource redevelopment and management.
The compilation of professional standards according to the job types and skill levels based on the ASEAN Tourism Professionals Mutual Recognition Program (ASEAN MRA-TP), which was implemented by Myanmar as a leading country in the ASEAN tourism cooperation process, and the work plan on selection of professional standards for key responsibilities were approved during the 57th ASEAN Tourism Authority Meeting.
In addition, Myanmar participated in the press conference where the ASEAN tourism authorities explained the state of development of tourism by country to the world media.
In the ASEAN tourism industry exhibition programme, tourism galleries from Myanmar were also exhibited.
Myanmar won one Community Based Tourism Award and five ASEAN Public Restroom Awards at the ASEAN Tourism Forum-2023.—MNA/KZL
Source From: The Global New Light of Myanmar