Oyster sauce gives Saigon sticky rice stall the edge

A sticky rice stall in Saigon has been drawing local foodies with its enriched oyster sauce flavorings, having given the generic soy equivalent the boot.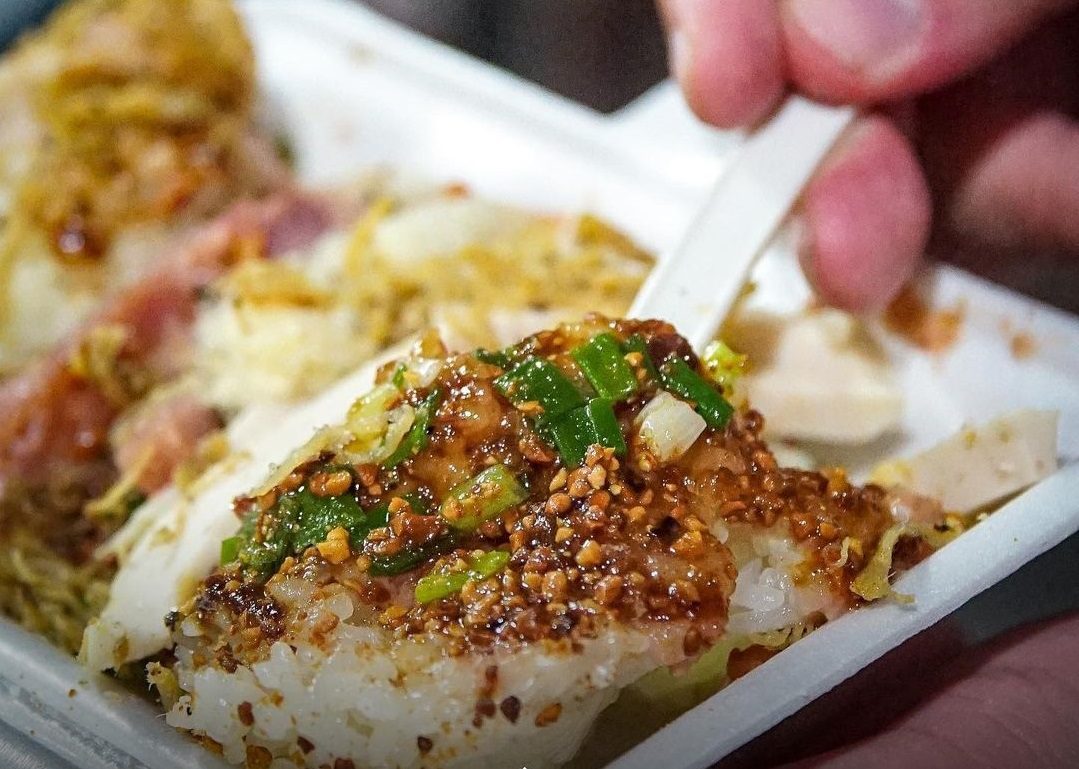 Sticky rice soaked in oyster sauce. Photo courtesy of foodholicvn.
Chinese-style dishes have long been a distinctive part of Saigon's culinary landscape, in which sticky rice with thick oyster sauce attracts food buffs.
The sticky rice stall, named Vinh Ky, is located on a front-porch of a house at 221 Tran Quy Street, District 11, with a few hand-painted signs in the style of a traditional Chinese street vendor in Saigon. It has no seats, mainly serving takeout.
In a glass cabinet, there are a few trays of ingredients including fried eggs, cha lua (fried pork sausage), fish balls, shredded bacon, meat floss and herbs. The pot is always kept hot on the stove with a steamer to prevent it from drying out.
The menu includes two main courses: sticky rice with oyster sauce and shredded chicken sticky rice.
The thick sauce, specially formulated and cooked from oyster oil combined with chili satay, creates a salty and sweet taste.
The sauce does not smell like pure oyster oil so it is easier to eat, and helps to elevate the normal sticky rice dish with its aroma.
Before you eat, first allow the sauce to penetrate the rice. You can also request onion oil to make the dish even more delicious. If you dislike your food sweet and greasy, just tell the owner to reduce the amount of sauce.
The shop also sells bread and hamburgers with oyster sauce.
Vinh Ky opens from 6 a.m. to 11 p.m. daily with dishes priced at VND15,000 ($0.7) a pop.
Source: E.vnexpress.net