Things to know before traveling to Vietnam
Vietnam is one of Southeast Asia's most beautiful countries, attracting travelers to its lush mountains, bustling cities and golden sand beaches. It is also known as a friendly and safe destination for travelers Worldwide. If you plan a trip to Vietnam, here are few things you should know, especially for the first-time visitors, it would be helpful.
Weather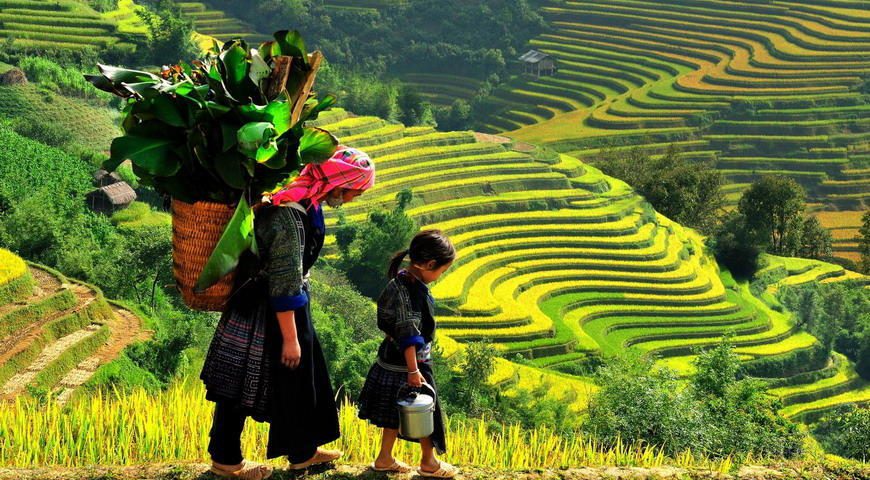 Vietnam is a country which benefits from having three different micro climates for the 3 main parts of the country: the North, the Center & the South, making it a great year-round destination.
If its peak time to travel from October to April when the country sees the least amount of rain and cool temperature; the rains come from May to late September, Vietnam still attracts as it is less crowded, much more attractive price & better service! Come & enjoy!!!
Northern Vietnam (Hanoi, Halong Bay, Ninh Binh, Sapa…) can be quite cold, damp and misty from November to March, but it's also possible to experience lovely sunny, cloudless days during this period. You might need warm clothing and a waterproof jacket in case of rain, but these can be cheaply purchased locally if required.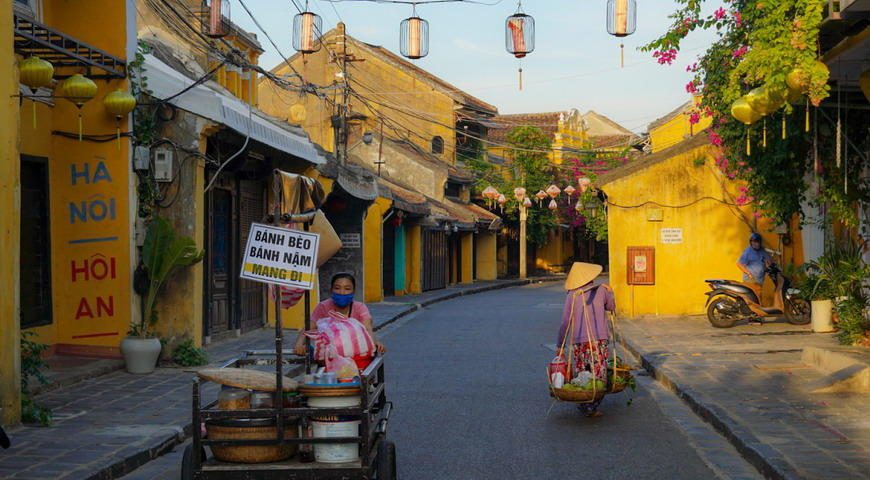 Central Vietnam (Hue, Hoi An, Danang, Nha Trang…) is at its wettest from September through to December. Traditionally, this period sees monsoon rains and occasional typhoons that can cause flooding in the area. While this is rarely of such a level as to seriously affect an itinerary, we do advise people traveling in this area over this period that there may be last-minute changes to itineraries to accommodate the weather conditions.
Southern Vietnam (Ho Chi Minh city, Mekong Delta…) is generally dry from November to April. May to October is warm, with heavy showers and the odd overcast day. Northern areas are cooler and drier from January to May and September to December. June to August can be hot, humid and showery.
Passport & Visa
To enter Vietnam, you will need to bring your passport which is valid for at least 6 months on arrival & enough blank page for visa stamped on it.
A valid visa will be required for citizens from most foreign countries come to Vietnam for any purposes. According to your nationality on the passport, Vietnam visa can be exempted; or advance visa to Vietnam (visa at embassy, E-visa); or Vietnam approval letter for Visa on arrival will be required before you board on plane to Vietnam.
Please double check this important information carefully before flying to Vietnam.
Currency & Money & Purchase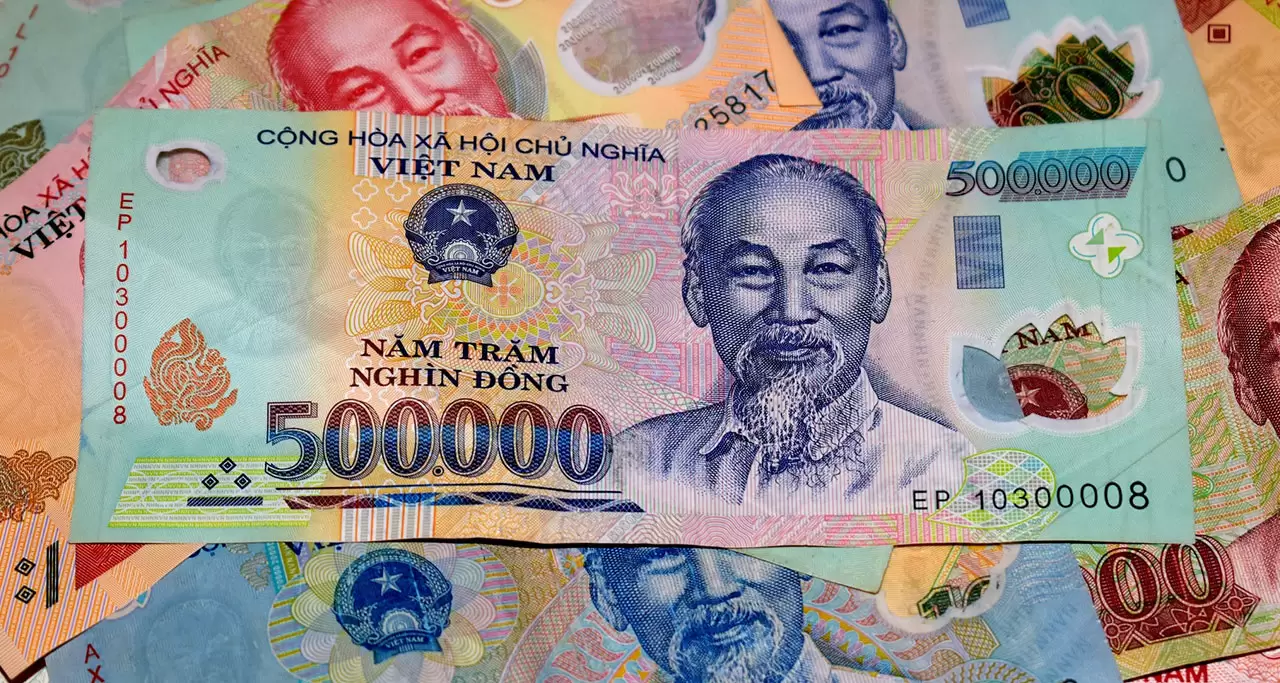 The currency of Vietnam is Dong (VND). Currently, there are banknotes of 500, 1,000, 2,000, 5,000, 10,000, 20,000, 50,000, 100,000, 200,000 and 500,000 VND.
Enter Vietnam, you can exchange money in the airport or banks or currency exchange booths or even at your hotels.
Please be sure that your money must remain intact, not torn and too dim to guarantee the smooth transactions or best exchange rates.
There are ATM machines available everywhere, so you do not need bring too much cash. You can withdraw cash from them with the good exchange rate. Keep lots of pence in Dong to buy small things or pay for transportation.
Credit cards (Visa, Master Card is the most common type of cards in Vietnam) can be used at restaurants, hotels or modern convenient stores and commission fees of using credit card from 3-4% (depending on the card type) will be charged in this case.
Prices of things are reasonable, but expect to pay whatever you can haggle for it. There are no fixed prices, except in the big malls or modern convenient stores or valued items…This can be daunting at first, but you will get used to it, and find it even more fun this way.
Electricity

The standard household (hotel) electrical supply in Vietnam is 220 volt, 50 Hertz, but you may find that 110 volt, 50 Hertz outlets are still in use in some places. In Vietnam, the standard socket accepts a two round pins plug without a ground pin (Type A), but non-standard two flat blade (Type B) or two rectangular blade sockets and plugs are still in use.
Some modern hotels and office blocks have three pin round (Type D) or UK three pin square sockets (Type C). See below for diagrams and international naming conventions.
Before traveling to Vietnam, please survey your various items that you will need and that require electricity to operate. Verify you have the proper adapters, converters, or transformers to get electricity in Vietnam.
Vietnamese Food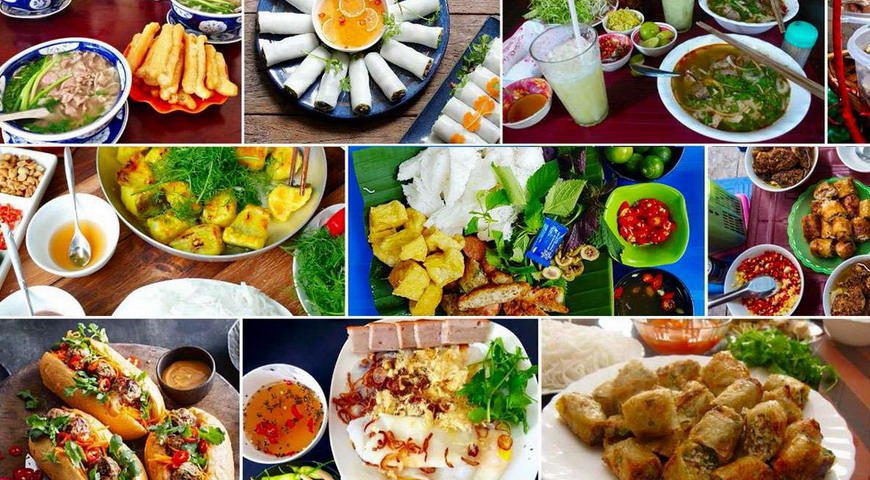 Vietnamese food is known to be both healthy and robust in flavour, thanks its generous combination of fresh herbs and greens, paired with rice, noodles, seafood, pork and beef.
Along with fine-dining venues and five-star hotel restaurants decked out in extravagant settings, some of the best (and most authentic) Vietnamese delicacies can be found at roadside eateries, vibrant street markets, and humble-looking restaurants.
Don't worry if you are vegetarians or Halal food followers, there are choices for you as well.
Here we can suggest you some authentic dishes that are famous for Vietnamese food that you should try while traveling to the country: Pho, Banh Mi, Banh Xeo (Crispy Pancake), Goi Cuon (Vietnamese Fresh Spring Rolls), Mi Quang (Vietnamese Turmeric Noodles), Bun Thit Nuong (Vermicelli Noodles With Grilled Pork), Banh Cuon (Rolled Cake)…
Crossing The Street

Vietnam transportation is so complex with various types of traffic, in particular, motorcycle as the most popular one. Traffic jams often occur during peak hours every day (before and after working daytime), weekends and holidays.
Crossing a Vietnamese street can feel scary as there are traffic signals for pedestrians. It will take some time before you feel comfortable with it. Walk slowly when crossing a street in Vietnam. Give traffic time to see you so they can weave around you.
For Your Safety
Avoid tap water, only drink bottled water.
Protect your trip with travel insurance.
Get your hotel details / maps in hand.
Take care of your belongings, and don't bring much cash or valued things when outside or at crowded places.
Do not show anger.
Wear appropriate clothes at the temples.
Remove footwear in temples and houses.
Be a sensitive photographer / cameraman.
Don't take pictures of anything to do with the military, this can be considered a breach of national security.
Don't take video cameras into small villages, it's considered very intrusive and the people are often too polite to ask you to stop filming.
Some basic words of Vietnamese can be helpful when you are with the locals.
Using Grab or reputable taxi companies such as Mai Linh, CP group, Vina Sun…Hotel receptionist can help you with this when necessary.
Personal items: Travel hair dryer, bath towel, shaving equipment, brush & tooth paste, etc. You can bring it from your home, or you can buy it from many convenient stores when you arrive in Vietnam. These things often set up in most of hotels/hostels in Vietnam. The good idea is always carry toiletries in your daypack when you have an outside day.