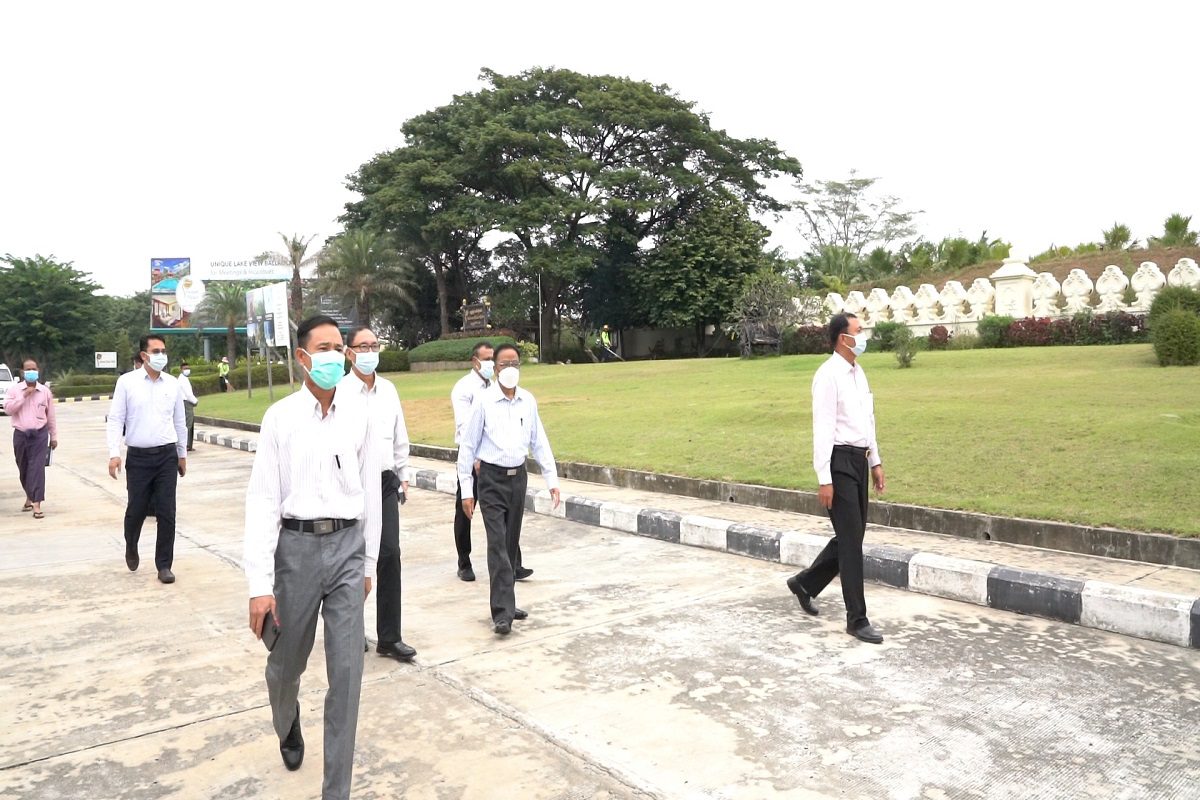 Union Minister inspect development field work of hotels and tourism businesses in Nay Pyi Taw
UNION Minister for Hotels and Tourism Dr Htay Aung together with the directors-general and travel associations' officials toured hotel premises and surrounding areas in Nay Pyi Taw, one of the destinations in the Union Territory, yesterday morning.
During the inspection, the Union minister said that as hotels and landscapes of the land should be clean and beautiful in line with features of the capital in order to provide good services to tourists.
While meeting representatives of tourism associations, hoteliers and officials, the Union minister expressed that since Nay Pyi Taw is the capital of Myanmar, to suit the capital characteristics, hotel zones have already been defined and implemented for systematic and long-term development of the hotels and tourism sector.
There are 99 hotels and guesthouses with more than six thousand rooms.
The Union minister underlined the need for tourism operators to know and understand the changing nature of the market as today with the development of technology tourists visit destinations in various transport modes.
He stressed that they should make efforts not only to produce value-added tourism products but to improve the quality as well since the government emphasizes the development of the tourism sector. The number of foreign tourists increased due to the permission of international airlines and the granting of entry visas, he added.
Efforts are also being made to develop bilateral tourism cooperation to develop the Russian market, he said. The Union minister urged that the health and safety programme and guest report system should be used effectively.
Finally, the Union minister and party toured organic plantations operated at Park Royal Hotel and the operations run by solar energy at Park Royal Hotel and Horizon Lake View Hotel. — MNA
Source From: The Global New Light of Myanmar